Services
MOT Testing
At Riverside Garage we have a MOT testing centre to cater for all our customers needs, providing MOT's for all makes and models as well as providing MOTs not only for cars but for vans and minibuses aswell.
If you live in Charlton, Greenwich, Blackheath or surrounding areas why not try us for your next MOT.
Our qualified staff will provide excellent customer service as well as a competitive price. All work and parts are guaranteed and work will not be undertaken on your vehicle without prior consent.
Servicing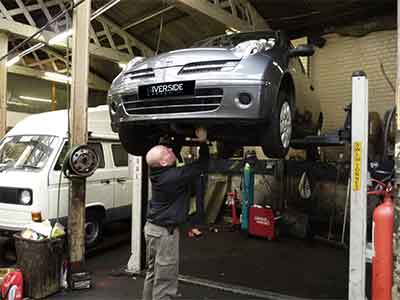 Our workshop is fully capable of undertaking whatever level of car servicing you may require. Our target is to deliver an efficient, friendly, reliable and well priced service. All of our work is guaranteed.
If you require a service why not give us a call on 020 8858 0041
Should you require a full service it will include:
Oil filter
Air filter
Fuel filter
Quality engine oil
Spark plugs
Electronic tune up
Reset service lights
Brake fluid
Anti freeze
Full safety check
Car Repairs
Car repairs covers a wide range from servicing, brake, wing mirror replacement to new exhaust being fitted. We offer a wide range of mechanical car repairs so if your car needs work and you are unsure what needs to be done either give us a call or pop in.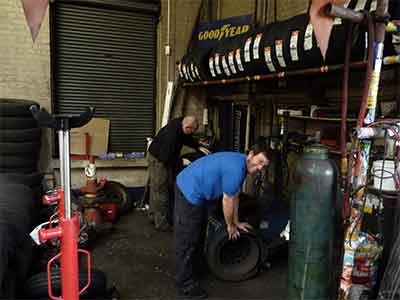 Tyres
Your tyres are vital to your vehicles performance at stopping, cornering and accelerating, If your tyres are damaged or badly worn then your vehicles ability to do these will diminish. This is why tyres are part of the MOT test. This is why we offer tyres and brake fitting to all our customers.
Tyres Fitting
It is the driver's responsibility to ensure that the tread on your tyres is not worn beyond the legal minimum limit of 1.6 millimetres, if your tyres are below the legal minimum limit you will need to get new tyres fitted. You should check your tyres on a regularly basis, and can affect your grip on the road. We supply and fit a full range of tyres and alloy wheels.
Brakes
The braking system is the most important part of your vehicle. By regularly checking the wear and condition of your brakes, you can prevent your braking system failing. When checking your brake, if you do find that you need replacement brakes then we can fit these for you. for more information feel free to contact on 020 8858 0041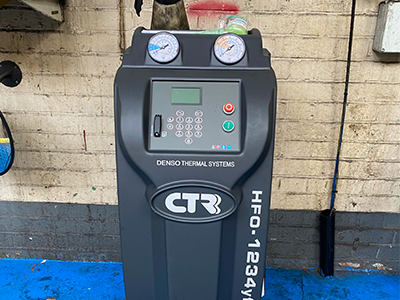 Computer Diagnostics
The Computer Diagnostic test has become a major part of our activities at Riverside Garage, due to the evolution of motor vehicles in recent years the use of electronics have increased significantly. Even a well serviced car can fall foul to electrical problems. So if your car has an electrical fault then give Riverside a go!
Aircon System Servicing
New! All new vehicles catered for.